Bolsa de Valores de la República Dominicana
Non-listed Corporation
María Antonia Esteva de Bisonó - Chairwoman
Authorities
Independent Members
Chairwoman
María Antonia Esteva de Bisonó
Vice-Chairman
Joel Santos Echavarría
Treasurer
Conrad Pittaluga
Member
Gustavo Volmar
Marcos Peña
Shareholders
Javier Tejada – United Capital Puesto de Bolsa, S.A. (Secretary)
Santiago Camarena – Alpha Sociedad de Valores, S.A. (Member)
Diego Torres Martín – BHD León Puesto de Bolsa, S.A. (Member)
Luis Eduardo Rojas – Inversioes & Reservas, S.A. (Member)
Executive Vicepresident/General Manager
Hamlet Hermann Morera
Calle José Brea Peña 14, Edificio BVRD
Evaristo Morales, Santo Domingo, Dominican Republic
Main products and markets
Fixed income

Shares (Fund units)
Shares (Fund units and Trusteeship Values)
Main shareholders
BHD León Puesto de Bolsa S.A
Inversiones Popular, S.A
JMMB Puesto de Bolsa, S.A
Parallax Valores Puesto de Bolsa, S.A
Alpha Sociedad de Valores, S.A
Citinversiones de Títulos y Valores, S.A.
Trading hours
Fixed Income and Shares (Investment fund units and Trusteeship Values)
09:00 to 13:00
Market data
Market value of bonds listed (US$ millions)
26,139
n.d.
n.d.
n.d.
Number of Brokerage firms
17
13
11
n.d.
Number of bond issuers
19
20
19
15
Number of trades in bonds (in thousands)
4.18
3.48
1.83
1.66
Total value of bond trading ( US$ millions)
4,221
1,106
772
1,245
Number of trades in bonds - (in thousands)
Total value of bond trading - (US$ millions)
Brief history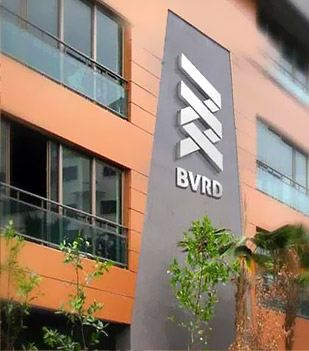 On April 5, 1980, a group of businessmen started meeting with the purpose of formally creating a securities market, as well as a regulatory body which would guarantee the transparency and efficiency of transactions executed on such market.
This group, consisting of Ricardo Valdés Albízu, Hector Rizek, Ramón Mena, Winston Marrero, Otto Montero, Frederic Eman-Zadé, Luis Sabater, and Rosendo Alvarez III, was called Managing Committee.
By mid-1986, the National District Chamber of Commerce and Production, headed by its Chairman Felipe Auffant Najri, stated that it was interested in the Managing Committee's project and, from then onwards, such Committee decided to keep on executing that project with the support given by the Chamber of Commerce. Thus, they quickly initiated the required proceedings to shape the formation of Bolsa de Valores de Santo Domingo Inc.
One of the first steps consisted in hiring Robert Bishop, retired Vice-Chairman of the New York Stock Exchange, to provide advisory services in order to conduct a feasibility study on the creation of a Stock Exchange, and further issue the appropriate recommendations.
On November 25, 1988, the Executive Branch issued Order No. 544-88, establishing Bolsa de Valores de Santo Domingo Inc., as a non-profit association, wholly sponsored by the National District Chamber of Commerce and Production. Its main objective was the creation of a secondary market that would promote and facilitate channeling savings towards investment through securities trading.
By 1997, stock-exchange transactions had spanned nationwide, and the Exchange became a national securities market. Therefore, on March 31, 1997, Bolsa de Valores de Santo Domingo Inc. was renamed as Bolsa de Valores de la República Dominicana Inc., so that it would reflect the fair size of its transactions.
On May 8, 2000, the Executive Branch approved Securities Market Law No. 19-2000, whose main purpose was to regulate and promote the securities market in an orderly, efficient, and transparent fashion, thus contributing to the country's economic and social development.
Law 19-2000 provides for a legal structure and a regulatory framework that included the restructuring of BVRD into a for-profit corporation on December 17, 2001.
Organization chart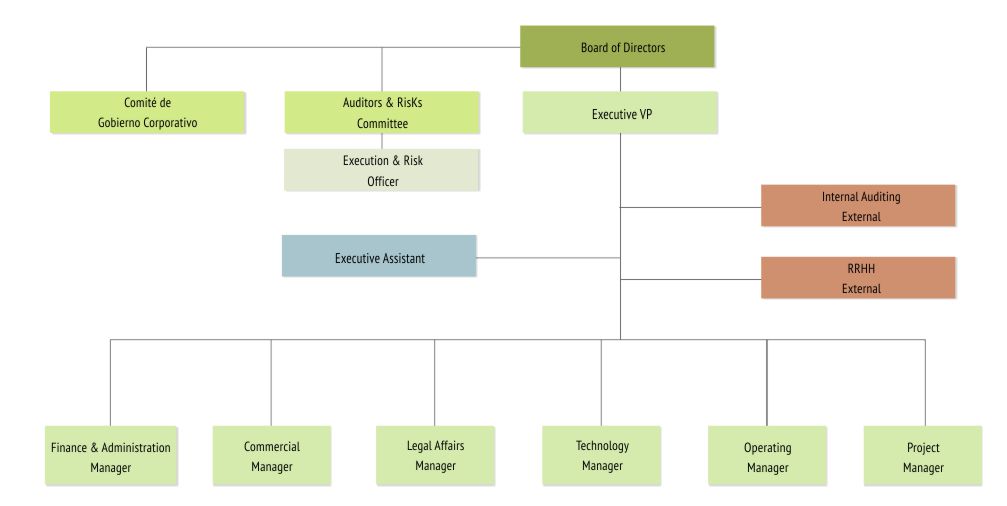 Financial indicators
Net Income (U$S thousands)
1,158
1,509
ROE (Net Income/Shareholders' Equity)
21%
31%
ROA (Net Income/Assets)
17%
29%
EBT/Shareholders' Equity
21%
33%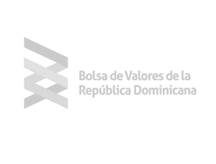 Clearing, settlement and depositary services
For purposes of providing these services, Bolsa de Valores de República Dominicana has created Central Securities Depository CEVALDOM S.A., in which BVRD has a 32.50 percent ownership interest.
Central counterparty - CCP
A Central Counterparty mechanism is not available.
Member of the following organizations
Cámara Americana de Comercio (AMCHAMDR) – May 2011
Cámara de Comercio Española – May 2011
Federación Iberoamericana de Bolsas (FIAB) – September 2009.
Consejo Nacional de la Empresa Privada (CONEP) – March 1997
Asociación de Bolsas de Centroamérica y el Caribe ( BOLCEN)
Agreements with other Exchanges
BVRD has not entered into agreements with other Stock Exchanges.