[B]3
Corporation listed on BM&FBOVESPA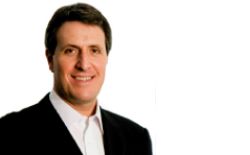 Gilson Finkelsztain - CEO
Authorities
Chairman
Pedro Pullen Parente
Vice-Chairman
Antonio Carlos Quintella
Board Members
Denise Pauli
Pavarina Eduardo
Mazzilli De Vassimon Edgar
Da Silva Ramos Florian
Bartunek Guilherme Affonso
Ferreira José
De Menezes Berenguer Neto José Lucas
Ferreira De Melo José Roberto
De Machado Filho Laércio José
De Lucena Cosentino Luiz Antonio
De Sampaio Campos Luiz Fernando
Figueiredo Luiz Nelson
Guedes De Carvalho
CEO
Gilson Finkelsztain
Rúa XV de Novembro 275, (SP01013-011) Sao Paulo, Brasil
Main products and markets
Shares
Depository receipts (BDR)
Fund units
Exchange traded funds –  ETFs
Corporate bonds
Real estate receivable certificates (CRI)
Promissory notes
Receivable investment funds (FIDC)
FIDC's units
Derivatives on commodities
Financial derivatives
OTC Market
Main shareholders
| | |
| --- | --- |
| Capital World Investors | 9.65% |
| OppenheimerFunds | 6.5% |
| BlackRock | 4.49% |
| Otros | 78.27% |
| Acciones en Tesorería | 1.09% |
Market data
Market capitalization (millions of US$)*
1,191,512
478,876
1,547,836
483,191
Number of listed companies
328
359
383
343
Ibovespa
115,645
43,35
69,304
33,455
IBrX50
18,882
7,358
9,634
4,823
Number of brokerage companies
161
100
100
94
Total value of share trading (Millions of US$)
1,066,276
487,277
868,11
165,276
Total value of bond trading (Millions of US$)
487
283
248
834
*Includes domestic and foreign companies
Market Capitalization - (US$ Millions)
Total value of Share trading - (US$ Millions)
Total value of Fixed Income trading - (US$ Millions)
Derivatives
Notional value of contracts traded (millions of US dollars)
Open interest at year end
Number of contracts traded
Notional value of contracts traded (millions of US dollars)
Open interest at year end
Number of contracts traded
Stock options
861,529
27,733,479
952,110,221
734,558
19,414,603
913,217,269
ETFs options
12,548,721
186,372
48,795,101
3,861,948
115
16,955,004
Stock index options
469,962
533,799
43,225,981
189,295
420,797
24,601,276
Interest rate options
29
254,500
1,019,760
152
124,820
453,168
Exchange rate options
4,546
909,667
10,166,809
5,839
1,123,316
8,789,367
Fat cattle
109
37,281
344,806
27
13,499
212,958
Arabiga coffee
0.52
97
1,972
0.33
33
1,453
Corn  (cash settlement)
39
36,345
314,406
56
26,803
414,855
Stock
n.d.
n.d.
n.d.
0.17
86,800
230,800
Stock index futures
9,239,400
925,126
1,650,486,915
3,734,081
568,306
730,310,854
Bond futures
10,821
1,600
84,066
9,723
1,036
81,195
Interest rate futures
11,019,191
32,678,537
46,998,7808
8,741,593
19,824,396
374,401,516
Exchange rate futures
8,263,527
5,646,987
441,198,777
7,383,000
5,730,984
36,114,5578
Fat cattle
6,609
15,023
443,480
3,733
3,819
283,875
Arabiga Coffee
1,824
13,062
140,331
1,471
11,645
106,901
Corn (cash settlement)
4,130
33,111
926,710
4,575
22,837
977,701
Ethanol
435
4,798
31,358
554
3,860
39,064
Mini soybean CME
398
970
45,264
722
1,321
78,831
Oil WTI
140
708
24,763
202
790
32,092
Market capitalization split by economic sector
Banking, financial and insurance
33
35
Brief history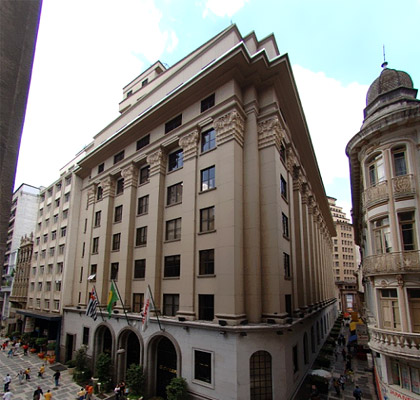 BM&FBOVESPA is the Brazilian equities, commodities and futures Exchange. BM&FBOVESPA is the outcome of the merger of the old São Paulo Stock Exchange (Bovespa Holding) and the old Brazilian Mercantile and Futures Exchange ("BM&F"). At present, BM&FBOVESPA operates as a multi-asset Exchange, as well as a central securities depository (CSD), securities settlement system (SSS), and central counterparty (CCP) for all instruments and products traded or settled on its trading platforms. BM&FBOVESPA Timeline
3T2007 – Demutualization
10/26/2007 – BOVESPA's IPO
11/30/2007 – BM&F's IPO
2T2008 – Merger approved
2008 – Operational integration of BM&FBOVESPA
2009 – Merger completed
Organization chart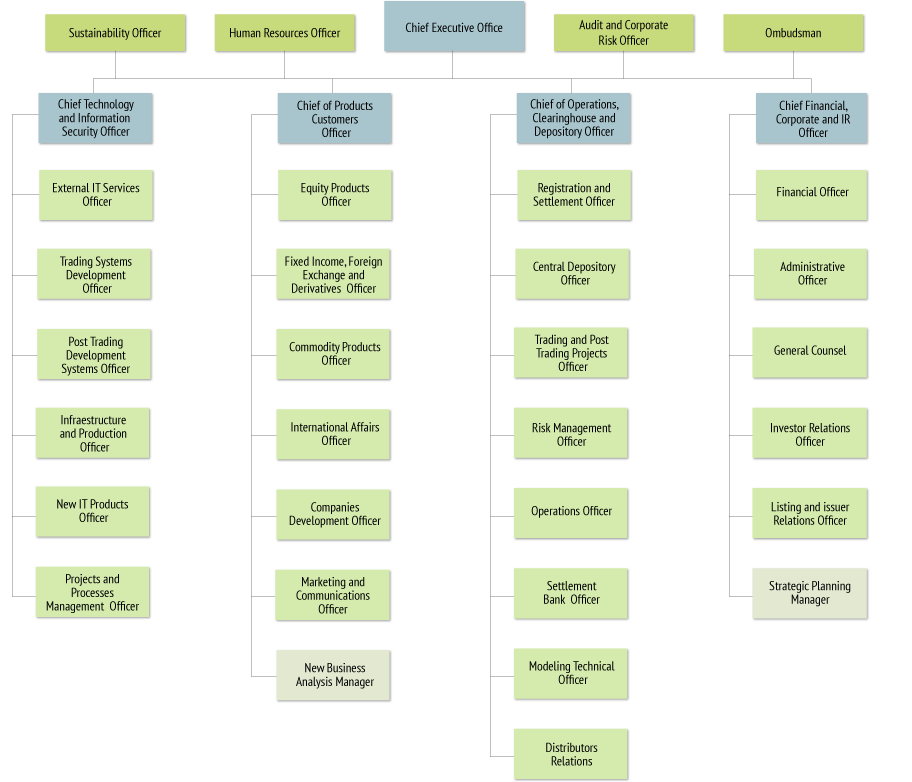 Financial indicators
Net Income (U$S thousands)
461,673
1.074.256
ROE (Net Income/shareholders' equity)
5.6%
5.53%
ROA (Net Income/Assets)
4.2%
4.45%
EBT/Shareholder' equity
8.7%
8.55%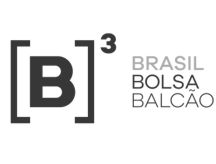 Clearing, settlement and depositary services
At present, BM&FBOVESPA keeps four different sets of accounts:
Equities and corporate debt securities (T +3);
Financial derivatives and commodities (T +1);
Foreign exchange market; and
Public (government) debt.
Transactions are captured at real time directly from the various trading platforms. Payments resulting from the settlement of any transaction registered with BOVESPA are made in bank reserves and, therefore, BM&BOVESPA has four settlement accounts with the Central Bank of Brazil, where payments credited to such accounts are final and freely available. Each BM&F settlement system follows specific time frames. On settlement date, BM&FBOVESPA interacts with market participants who, in turn, interact with one another and with their clients for purposes of complying with their settlement obligations. Time frames vary depending on securities settlement systems and specific market features. Net Settlement System Cycles
Market
Transaction
Settlement
Equities
Cash/Spot
T+3
Forward
T+n – maturity date
Futures
T+3 –  maturity date
Options* and Futures**
T+1
Fixed income
Cash/Spot
T+0
Corporate bonds
T+1
* Settlement of traded premiums ** Settlement of daily position adjusted values Depository services are performed by CBLC.
Central counterparty - CCP
BM&FBOVESPA acts as a CCP, thus being exposed to credit risk in case of default of member participants or issuers of collateral assets deposited with clearing houses. For purposes of mitigating its exposure, clearing houses require that their participants deposit collateral, and track risks affecting the positions of clearing house participants. For purposes of mitigating liquidity and market risk during the collateral enforcement period, the clearing house applies margins to the securities admitted as collateral. Margin values are defined by the Market Risk Technical Committee. The clearing house may impose restrictions on total assets deposited as collateral for a specific type of security. BM&FBOVESPA has a 3-tier clearing and settlement structure:  investor, broker-dealer, and settling agent, which act together as protective defenses of the trading system in case of default.
Member of the following organizations
Federación Iberoamericana de Bolsas (FIAB) – 1973
World Federation of Exchanges (WFE)
Futures Industry Association (FIA)
International Organization of Securities Commissions (IOSCO) – 1974
International Securities Services Association
Americas' Central Securities Depositories Association (ACSDA) – 1999
Global Association of Central Counterparties (CCP-12) – 2001
Agreements with other Exchanges
CME Group – Strategic Alliance.
Bolsa de Shanghai – Memorandum of Understanding.
Bolsa de Santiago – Memorandum of Understanding.
Bolsa de Colombia – Memorandum of Understanding.
BRICS – Cross listing of index futures contracts among the Exchanges of Brazil, Russia, India, Hong Kong, and South Africa.